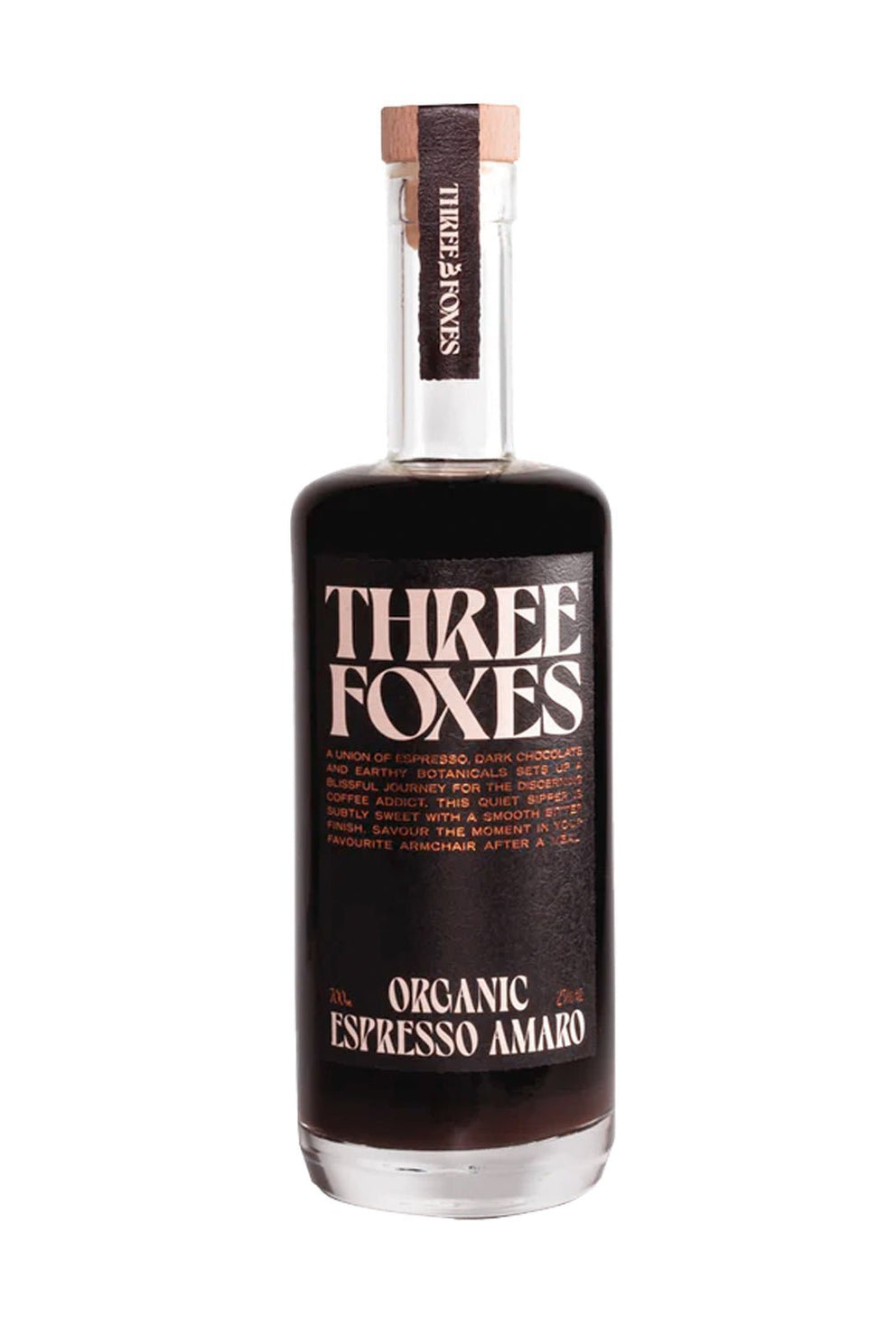 Three Foxes Organic Espresso Amaro 23% 700ml
$65.00
THE QUIET SIPPER.  A union of espresso, dark chocolate and earthy botanicals sets up a blissful journey for the discerning coffee addict. This quiet sipper is subtly sweet with a smooth bitter finish. Savour the moment in your favourite armchair after a meal.
Three Foxes Organic Sunny Arvo Aperitivo 16% 750ml
$38.00
THE AUSSIE SPRITZ Daring and bittersweet, an Australian Aperitivo bursting with a blend of citrus, decorated with rosella, lemon myrtle and a bouquet of aromatic spices. Perfect for a sunny arvo, on the rocks or in your favourite spritz.
Frequently Asked Questions About Three Foxes Distillery